How to Use Marketo's Web Personalization Tool to Generate Revenue
Andrea Lechner-Becker / November 14, 2018 /
0 Comments
What is Marketo's Web Personalization Tool?
If you already know this, skip to the next main section. Marketo is a marketing automation tool. They're attempting to brand themselves as an "engagement" tool (whatever that means) and with the recent Adobe acquisition, who knows what Marketo will end up looking like. But for now, Marketo is a place where marketers can store, maintain and manage their marketable database and create programs to run against the people in that database. And their web personalization tool (once called Real-Time Personalization or RTP) is a way to customize the website experience for those leads. RTP sprang from a 2013 Marketo acquisition of a company called Insightera. The integration between Marketo and Insightera … well, in my opinion, was half-baked at best. The database fields do sync, but the seamlessness that one might expect from the tool would've required investment that, frankly, Marketo did not plan for.
So, essentially, Marketo's web personalization tool is technology that sits on top of their core product.
Okay, But what does it doooooo?
Oh. Em. Gee. Right?! So much marketing technology sounds like it all does the same shit!
To understand what it does, the best use cases for marketers are in B2C examples. You've been to an e-commerce site where the pop-up gives you 10% off your first order when you put in your email address, right? Or the widget that comes flying in from the side offering a free sample, yeah? That's what RTP allows marketers to build and customize based on segments.
Source: Marketo RTP Training
Also, I'm going to just call it RTP, because the other name is too long and generic.
The Idea: Using RTP to Generate Revenue
When our client (nameless on purpose, hereafter simply Client) purchased RTP, we helped them implement it for the typical use cases. Like our other implementations, we set up campaigns to collect email sign-up, promote the latest eBook, etc. You know, all the typical B2B marketing stuff.
A few months after the initial RTP launch, during Client's website rebrand, as we worked with their developer to place the RTP code and update forms, our consultant asked a simple question: How are you guys deciding what ads to serve up on your website? You see, this particular client works very closely with their partners and those partners pay them to serve up ads on their website. Client essentially manages their own display ad network. Their answer told us that they managed the ads, not dynamically, but through a painstakingly manual process managed through their CMS.
"Why don't we look at using RTP to serve up the ads?" we asked.
"Yeah, sure," said Client.
And so we did.
The First Step
Unlike ideas that start with some high-towered executive having a vision that a team of people then becomes responsible for making a reality, this initiative started at the ground level. Our practitioner contacts just stopped using the CMS to execute and began using RTP instead. They built the ads in RTP with no complicated segmentation and began serving them up. They specified what types of products to promote on separate pages that aligned to general interest, but V1 of our program was very, very simple.
NOTE: The practitioners were able to do this due to a surprisingly fact-light contract between them and their partners. Their partners were paying them for "ads" but Client never contractually made promises around frequency, reach or other typical performance indicators. Essentially, so much trust and goodwill had been established, that Client's partners trusted that Client would do what was best and were seeing the ultimate returns for the partnership over many years to confirm. Good thing Client has such awesome people working for them!
Secondly, Reporting
The reporting RTP provided about reach and engagement gave Client's team the ability to (for the first time ever!) really see what types of ads people were engaging with. Looking at RTP's reporting, they began to optimize the ads. They tested new hypotheses about where the ads were popping up and how the content could better align to the buyer. They began going back to their partners and suggesting ad changes. They began consulting their partners' digital teams about trends they were seeing. They began being able to showcase returns, but they wanted to do more. Although they wanted to do more, this was never intended to be anyone's full time job, and so they started internally building a business case for a new hire. This new position would manage the entire partner marketing advertising program.
Through these initial grassroots efforts, Client was able to show how, even as a small percentage of their day-to-day, their team had been able to show partners huge value. They took quotes from happy partners and showed growth numbers. We also helped them paint the picture with some projections for additional growth with a full-time, dedicated resource. Of course, with so much planning and sound logic, leadership approved the hire.
Creating Another Attribution Model
With a new person, Client could take their RTP ad campaigns to the next level. As a starting point, because Client's marketing automation team leader understood the value of data, they started strategically. The leader wanted to ensure the way they built everything would continue to tell a revenue-based story.
They built an attribution model for their partners. As someone who worked on many attribution projects, I can't even express how much value Client created with this single activity. Providing the ability to explicitly see what ads are generating revenue and which are not is something only the best marketers are doing and to have Client provide this intel to their partners makes me feel ….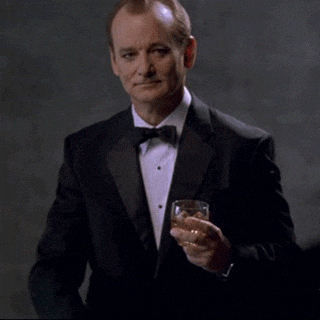 Much respect.
In pulling together their goals, they wanted to provide their partners statistics from impression to click-throughs and ultimately sales. Here's how they did it…
Implementation: Turning RTP Into a Revenue Engine
Marketo: Marketing Activities
With RTP being a Marketo product, it's likely obvious that Client uses Marketo for their marketing campaigning. That would be a correct assumption. And so, we got to work defining the organizational structure necessary to support the strategic goals of the initiative. We planned for folder structure, program naming conventions, campaign naming and most importantly built the reporting to monitor our key performance indicators.
Then, we built.
Marketo: Revenue Cycle Explorer (RCE)
Another product that I'm, frankly, not sure is still called the same thing, RCE is a reporting tool add-on for Marketo. Also like RTP, I believe was the product of an acquisition, although I can't remember which one anymore. We'd been in various conversations with Client about investing in the type of reporting RCE allows and this project added to that business case. Of course, the increase in partner revenue to support the ad buys helped convince leadership in the value of the additional investment.
Once we'd convinced the checkbook weilders to purchase, we built a robust reporting structure for leading and lagging indicators of partner program success. We were able to create a dashboard  and subscriptions for leadership to see the impact of the work. I wish I could show you, but proprietary intel just won't allow for it.
Revenue
Client is in the retail space. This means that large purchases go through a B2B sales process, with reps, buying committees and the whole nine years. But they also have smaller purchases that happen directly online through an ecommerce platform. These purchases sync with their ERP and CRM. Their CRM syncs all opportunities down into Marketo through a painfully orchestrated integration process that was already established. #blessed
The Results
One thing that bothers me in most case studies is the problem-solution nature of the story. Nothing in business ever works as simply as SaaS companies make it seem. Companies don't just purchase Marketo and –VOILA!– double their revenue. So I'll reiterate, we worked with our client to build a lot of value in every stage of the process. Getting something like this to hum requires a lot of smart people working diligently toward a goal.
Yes, Client grew revenues from partner ad investment. It more than doubled.
Yes, Client is seeing vastly better performance in ad engagement, in the over 200% increase range.
Yes, user experience surveys are reporting a better online experience.
But more than these things, for LeadMD, this study is about fundamentally what we love doing: helping our clients solve interesting revenue problems using technology. One of our core values is "We have fun in everything we do." It might be (okay, it definitely is) dorky, but working on this project was a blast. What types of problems are you facing that we can help with?
Comments
Powered by WP LinkPress