Demand Generation Channels | Choose the Best Channels for Your Strategy
Kim Para Allen / August 30, 2019 /
0 Comments
Marketing Has Already Changed
Technology has exponentially expanded the landscape of ways marketers get in front of prospects. The plethora of demand generation channels is exciting, offering different approaches to not only gain new leads, but also to accelerate pipeline. With all of the possibilities you may find yourself overwhelmed with options. This blog aims to succinctly outline the options and approaches to align them to your strategy and integrate them into omni-channel campaigns. By mastering this intricate and complex process, your organization can stand out from your competition and win more business faster.
For some additional context, let's bounce back into our Demand Generation Framework and take a look at the Planning pillar. As you'll see the second to last box highlights the topic of this blog: channels.
(Blurts out) I'll have one of each
Decisions can be overwhelming. Let's face it, even in the best circumstances (I'm talking a dessert menu with 10 chocolate items listed),it's easy to get lost in all of the possibilities and it's not always the best idea to pull the "I'll take them all" approach. The same is true when it comes to channels. Before we talk strategy, let's remind ourselves of some of the options we have when it comes to ways to communicate with prospects (and customers).
Did we leave one of your favorites off our list? Comment on the blog and let us know!
If you recall back in the Messaging and Positioning blog post, we looked at ways we could determine our message. Mapping channels is very similar– we need to get in front of prospects in different ways along the funnel. Not sure how to setup the lifecycle and funnel? Check out Cassie's post on the Process pillar.
Let's narrow down demand generation channels based on success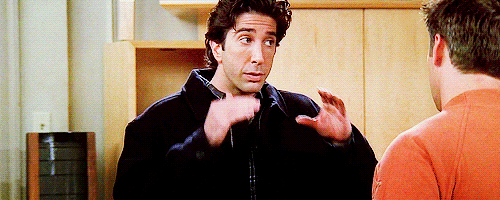 Channel success or effectiveness can be measured in different ways; the most common are:
Lead generation – we can even break that down further into quality new names vs new names
Pipeline acceleration -moving leads to qualified stages all the way to customers and beyond
Certain channels excel more at one over the other. For instance, marketers typically use events as more of a generation device, whereas case studies (in content marketing) help when your prospects are further down the funnel. By outlining the goals, audience, and budget in a brief, you can figure out which channel(s) to pull in for a successful campaign whether for lead gen or pipeline velocity.
Oh, and one more detail – competitors. This may seem like another hurdle in channel development but using competitive analysis can be advantageous and help with ideation. See similar campaigns running across the industry with competitors? Be prepared to work hard to outperform their messaging if you utilize the same channels, or try a different approach.
What about Content Marketing?
Okay, this one is a dozy. Many of our channels could fit in different places in the funnel, depending on your funnel, your industry, and the specific campaign. Content marketing is one of these that really can and should be broken down further. Content can be used in a lot of places – nurtures, single blasts, sales visits, events, etc. and certain content resonates better at different stages. That's precisely what the graphic below shows.
Choose your channel
You now have some new tools to make smarter decisions around channels! As budgets are shaping up for the new year (yes it's almost that time) start to think through what channels make sense to budget around.
My last point of advice is don't be afraid to try something new! You may have proven success with an omni-channel plan incorporating nurture emails, paid ads, and organic social… but what about including a direct mailer, sales outreach, or creating a campaign with only influencer marketing and live chat?! Pushing the boundaries is the way to truly grow your lead generation efforts and understand what works for your business!
Comments
Powered by WP LinkPress